Great Morocco takes a personalized approach via local Morocco tour guides, providing exceptional sightseeing experiences for Sahara Desert in Merzouga. In addition, we use A/C tour vehicles that offer a comfortable sightseeing environment.
Contact / Price Quote
Marrakech Tours
Fes Tours
Tangier Tours
Casablanca Tours
Private Day Trips
Personalised Tours
Things To Do
Sahara Activities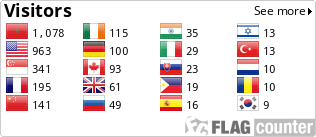 Private Guided Tours Morocco: Great Morocco
You can trust our local Moroccan Tour Director to handle all the logistics. During the private tour in Morocco , our local guides will be true experts on their specific travel destinations, to Sahara desert, Imperial cities, or countryside at Atlas Mountains.
Experience the local hospitality during your Morocco sightseeing travel.
Planning the best Morocco travel experiences from start to finish is what our local Moroccan Tour team is specially trained to do. We'll help you find your custom Morocco tour, customize it with excursions that fit your travel style.
Great Morocco Travel Tours
Contact Private Tour Advisor for Marrakech Tours
More Info / Price Quote
With us you will explore the best of Morocco in wide range of Merzouga tours with top attractions in south Morocco. We're talking about Moroccan original tours and day excursions with activities.
WhatsApp: +212 636 55 38 82
Address: Massira 1 Souss 2 Imm A App 7 40 000 Marrakech
Tour Availability: Every day
Tour Price: Contact us today by email, or contact form / via phone / WhatsApp for price quote.